Efficient Heating for Your Commercial Buildings
In the current economic climate, the cost of heating is substantial for many companies. Finding an efficient heating solution may be pivotal for your company to sustain profitability, or for your school or university to operate within restrictive budgets. If that heating solution also reduces your carbon footprint, it brings even more benefit.
Switching from oil, or gas heating to the Heliostorage thermal energy storage solution will ensure that you save more money on your energy bill than any other solution on the market.
An installation in early spring will ensure that you get to capitalise on the summer sun, so you already have some heat reserves before the heating season begins.
Case Study - Kaustisen Evankelinen Opisto
Kaustisen Evankelinen Opisto is a school in Northern Finland where they were using a heat pump for heating purposes. We installed seasonal thermal energy storage to boost the efficiency of their heat pump and reduce their electricity bills. The site was commissioned in 2020 and has been providing efficient heating since then.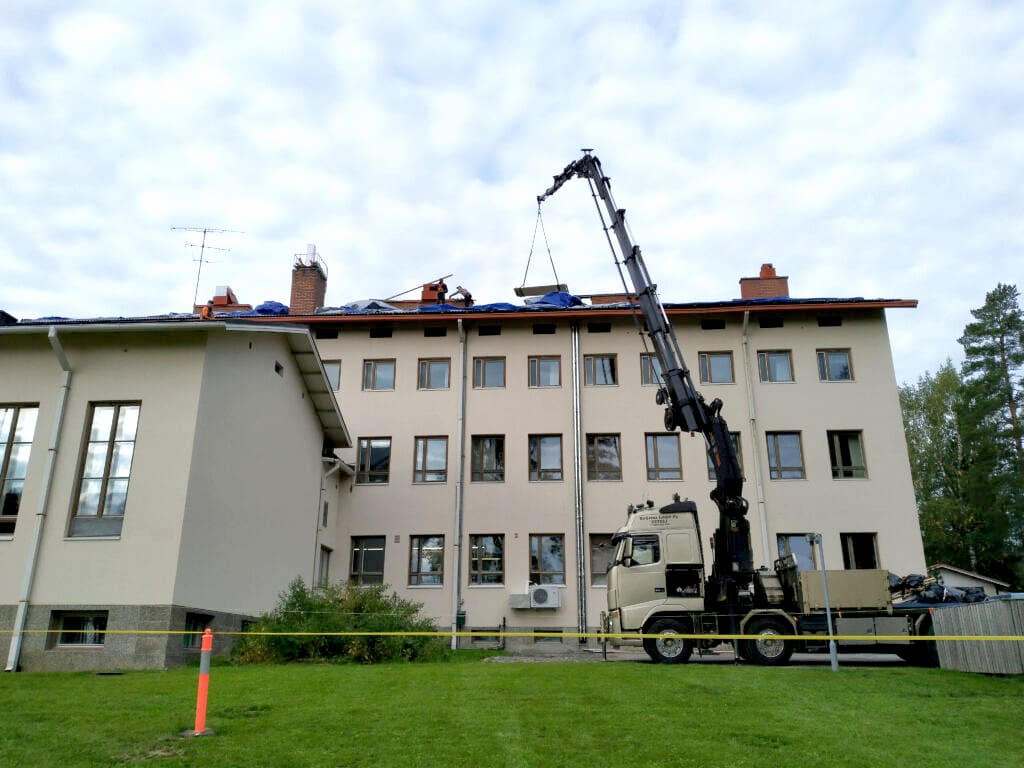 View More Pictures from Kaustisen Evankelinen Opisto
Click the button below to view more pictures from the Kaustisen Evankelinen Opisto installation.
Looking for an Alternative Heating Solution?
If you have a heating demand in excess of 300 MWh and would like to see if Heliostorage could help you to lower your energy bill, complete the questionnaire and we will get back to you shortly.